📮 SHIPPING:
Due to the current situation, we can only ship within Malaysia. We will update once international shipping is opened up.
product gallery
pendants for
necklaces + keychains
earrings
ring dishes
coasters
The products in this gallery is for reference only and actual product availability will depend on our stock.
Please check our shop or drop us a message on Instagram to find out more.
digital products
---
about
Slow made for plant and flower lovers

We design and make wearable botanical accessories using real plants and flowers.

•

– foraged locally & hand-dried –

Most of the plants and flowers we use were picked or grown ourselves. We then dry them before preserving them in little wearable resin pendant that go on your necklace or keychain. Sometimes we source for local flowers to add variety to our designs.

•

– quality & improvements –

Many hours have been spent perfecting our designs and each piece is delightfully slow-made in small batches by us.

We take pride in making original pieces that comes from our own imagination and experimentation, so each piece that finds a place in your home is one of a few that exist in the world.

•

– packaging & sustainability –

Sustainability is important to us, so we try to use biodegradable materials whenever possible, and when not, reuse as much of our packaging as possible.

•

We hope you like them as much as we do

✦
---
shipping
Peninsular Malaysia
free
(approx. 2-7 working days)

Sabah & Sarawak
free
(approx. 10-15 working days)
top up RM8 for express
(approx. 7-12 working days)
---
behind-the-scenes
---
if you don't want to buy something,
but would still like to support us,
buy us a coffee (or cookie)
---
media coverage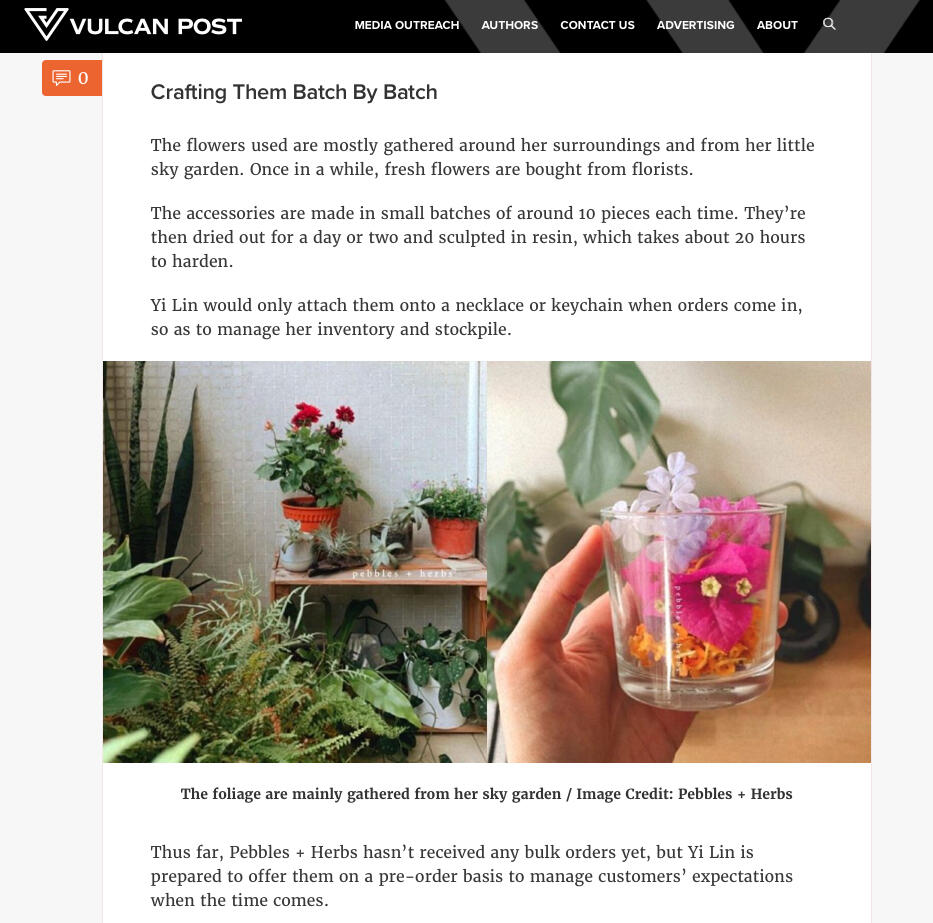 ---